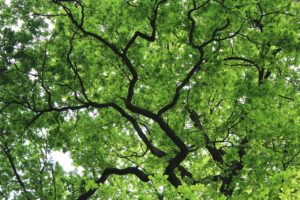 What God Can Do
When I came to Christ as a troubled teen, I had a very negative view of life in general and myself in particular. Years of verbal and emotional abuse and rejection had left me with a loser mentality. I was beaten down. My self image and self esteem were so low you'd need a shovel to scrape it off the floor. At the ripe old age of 18, I felt there was nothing to look forward to in life, and that I had nothing to offer anyone.
But today, after following Jesus for 49 years, I can gratefully say all that has changed! I'm living the transformed life now, and I see everything in a whole new perspective. In fact, I'm amazed at all the things the Lord has helped me to accomplish:
I was the first in my family to graduate from college with a Bachelor's degree. Thirteen years later I graduated again, with a Master's degree.
I've been married to my wonderful wife for 45 years, and we have two terrific adult sons.
I taught in Christian schools for 44 years (34 years in the same school).
I was a Sunday School Director and teacher for over 40 years.
I was a VBS Director and teacher for 27 years.
I've been a deacon in my church for decades.
I've served on numerous committees and have been the chairman a number of times.
At the age of 65, I began a blog with minimal computer skills (my wife still can't believe I did it!)
Believe me, I am not tooting my own horn here. All the glory goes to God! The point I'm trying to make is that I never thought I could do any of those things. I am surprised and humbled at what God has done in and through me.
Which leads me to ask, have you thought about what God has done in and through you?
And even more important, what can God do through you? What's your untapped potential?
Begin At The Beginning
One of the foundational truths in Scripture is Genesis 1:27, "So God created mankind in his own image, in the image of God he created them; male and female he created them" (emphasis added).
Right in the first chapter of the Bible, God wastes no time in declaring that we are made in His image.
But what does it mean to be made in God's image? It means we were made to be like Him. And what is He?
God is Creator.
Think about that for a moment. Think about all that God has created. Think about the incredible variety, the complexity and beauty of all that He has made.
We are made in His image. We are like Him. He has deposited a portion of His own creativity in each and every one of us.
It's in me. Everything I've accomplished in my life is rooted in that.
And His creativity resides in you, too.
That creativity is manifested in a myriad of ways, since each of us is a unique creation. But each of us is gifted, and each of us has the freedom to grow and express ourselves and have an impact on the culture around us.
So ask yourself, what are my gifts, my talents, my abilities? How can I use them for God?
Some of you are shaking your head. Perhaps I haven't convinced you yet.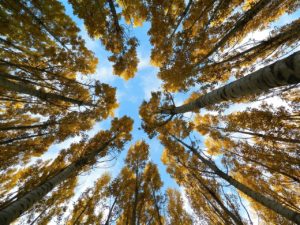 Need More Proof?
Let's take a look at one of my favorite verses. Ephesians 2:10 says, "For we are God's handiwork, created in Christ Jesus to do good works, which God prepared in advance for us to do."
That verse is packed with truth treasures, so let's break it down a bit.
"For we are God's handiwork…" Again we are reminded that we are God's creation. We are his handiwork, something special created by His hands, unique and valuable.
"…created in Christ Jesus to do good works…" Not only are we created by God, but we are created for a purpose. We are to do good works. What those good works are will vary depending on our individual gifts and talents– but each of us has works to do, works that are good, works that will bless those around us. Yes, you're created to bless and be a blessing!
"…which God prepared in advance for us to do." God has planned things for you to do. He's got accomplishments waiting for you. He has a special purpose just for you!
Perhaps you feel as I once did. Maybe you think you're an accident, a failure. Maybe life has left you bruised and broken, ready to give up. Maybe you've made a mess of your life and don't know what to do now.
Start with God. Maybe you've never asked Jesus to be your Savior; do that today. Maybe you're a Christian but you've drifted away from God; come back today.
Maybe you're a Christian with a dream, but you've been afraid to take action. I get it. It's hard to take that first step. It's scary to try new endeavors.
But the truth is, you're a handiwork of God. God's got great plans for you. You have untapped potential– divine, God-given potential.
The world needs what you have to offer. God has blessed you and wants to use you as a conduit of blessing to others. It's time to tap into that untapped potential and see what God can do in and through you.
I can't wait to see the results!
Did you enjoy this post? Leave a comment, share on social media, subscribe! I'd love to hear from you.
RELATED POSTS:
"Work: Good or Bad?" http://www.livingthetransformedlife.com/work-good-or-bad
"God Has Plans For You!" http://www.livingthetransformedlife.com/god-has-plans-for-you